Now that Northern-Hemisphere people are thinking about beaches, picnics, summer movies and vacations, the Awesome Stories team wishes everyone a great summer!
Here are a few stories to send you on your warm-weather way.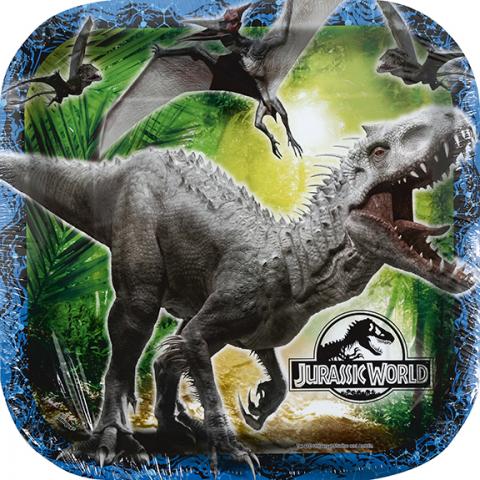 Jurassic World and Indominus Rex
Sales are off at the "Jurassic World" theme park, so scientists use DNA from four extinct dinosaurs to create a hybrid they call Indominus Rex. Have a look at those four DNA-contributors - one of whom was likely a cannibal - and see a real 46-million-year-old mosquito whose last blood meal remains in her stomach. (That mosquito part, which you have to see to believe, is actually true!) "The Park," as the movie producers say, "opens on June 12."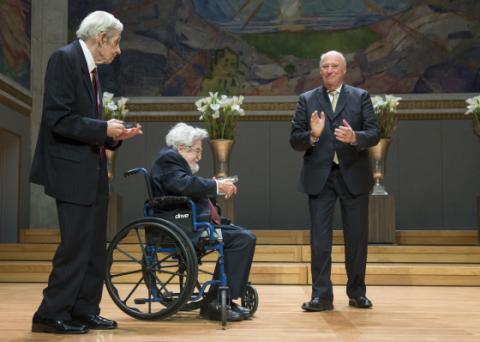 John and Alicia Nash - "A Beautiful Mind"
On a more serious note ... Professor John Nash had just arrived back in the States, after receiving the Abel Prize in Norway, when he and his wife, Alicia, were killed in a tragic car accident on May 23rd. We remember them in our story which features one of the last pictures of Dr. Nash receiving the honor - a major prize in mathematics - from Norway's King Harald V.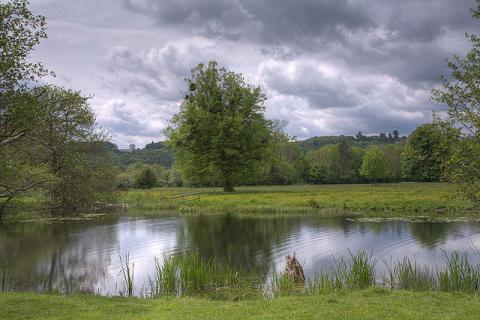 Happy 800th Birthday - Magna Carta
In this picture, we see Runnymeade - the place where England's King John signed the Magna Carta. On the 15th of June, Magna Carta turns 800 years old. Learn all about it and see an original copy of Britain's "Statute Number One," the law which laid the groundwork for many national constitutions which followed after 1215.
Secretariat Wins the Triple Crown - by 31 Lengths!
On the 9th of June, in 1973, Secretariat won the Belmont by 31 lengths. No horse had ever won at Belmont in such record-setting time, and Secretariat's record still stands. Not until after the great horse died did anyone realize what made him so fast. Check out our series of stories to learn what made him unique and watch this real-life Pegasus capture the Triple Crown.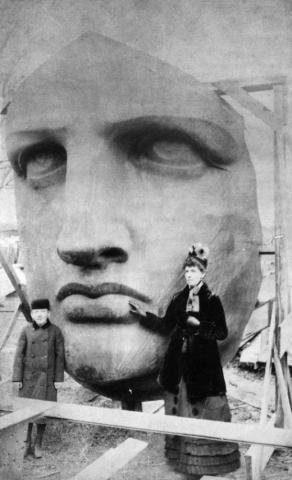 Statue of Liberty Arrives in America
On the 19th of June, in 1885, the Statue of Liberty arrived in America. A gift from the people of France, to the people of the U.S., the statue was so huge that she arrived in pieces. She was put together on Bedloe's Island (once known as a "pest house"), which had a name change - to Liberty Island - when the statue was finished. Learn the story of the statue, and see how she came to life in the sculptor's shop.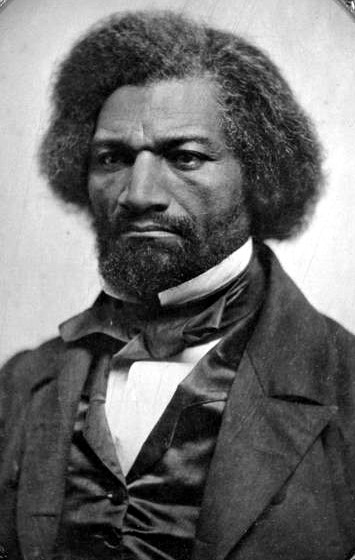 Frederick Douglass - Presidential Nominee
Recognizing, early on, that education was a way to make a better life, Frederick Douglass - who was born an American slave - rose to prominence on multiple levels after he escaped his life of bondage. But ... did you know that on the 23rd of June, in 1888, he was the first African-American nominated to serve as U.S. President?
Gavrilo Princip Assassinates Franz Ferdinand
On the 28th of June, 1914, the heir to the Austro-Hungarian Empire is visiting Sarajevo with his wife, Sophie. When he is shot and killed by a young man who is ill with tuberculosis, events are set in motion which eventually erupt in World War I, also known as "The Great War." Learn how Gavrilo Princip took advantage of a wrong turn to change his role in the conspiracy to kill the Archduke.
Have a Great Summer! We'll be back, with another story-filled newsletter, in a few weeks.
Sign up for a FREE TRIAL of
GOLD Teacher/Classroom Membership
for you and all your students!

Write Your own Awesome Stories with our new AWESOMESTORYBUILDER app!
UPGRADE TO GOLD TO SHARE WITH ALL YOUR STUDENTS

OR UPGRADE TO SILVER FOR YOUR INDIVIDUAL USE OR ELEMENTARY CLASSROOM USE
We are adding stories and new functions continuously!
What stories would you like us to add?
Just email us at membership@awesomestories.org
Have a great week!
The Awesome Stories Team